BEAR Technologies Successfully Completes 2022 SOC 2 Type II Audit
Independent Audit Verifies Internal Controls and Data Security
---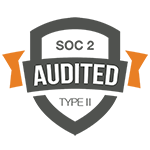 BEAR Technologies, an award-winning Managed Service Provider, announced the completion of the System and Organizational Controls (SOC) 2 Type II attestation for Security. Both the design and operational effectiveness of BEAR's controls were evaluated over the 15-month period between January 1, 2021 and March 30, 2022. The SOC 2 Type II audit not only provides assurance of how BEAR's systems and controls are set up but how they are used on a day-to-day basis to protect the integrity of customer data.
"This annual achievement reflects BEAR's ongoing commitment to the highest levels of operation and data security" said Yogi Yeager, President of BEAR Technologies, "Our SOC 2 Type II audit demonstrates how we prioritize the security of customer data."
A SOC 2 Type II audit evaluates BEAR's internal controls and captures how BEAR safeguards customer data and how well those controls are operating. The internal controls focus on security, availability, processing integrity, confidentiality, and the privacy of our systems.
About BEAR Technologies
BEAR Technologies delivers smart solutions for the modern workforce. Established in 1993, BEAR has evolved into one of the most established Managed Service providers in Texas. As a SOC 2 Type II audited partner, BEAR meets or exceeds standards regarding information security, so you know the proper controls are in place to keep your data safe. Headquartered in Plano, Texas, BEAR provides enterprise-level IT practices and solutions to businesses around the country. BEAR offers a wide range of services, including Managed IT with Help Desk Support, Cyber Security, Compliance Management, Cloud Services, IT Consulting and Solutions Strategy, VoIP and Metro Fiber Internet.