BEAR Technologies Receives SOC 2 Type II Attestation
Independent Audit Verifies BEAR Technologies Internal Controls and Processes
---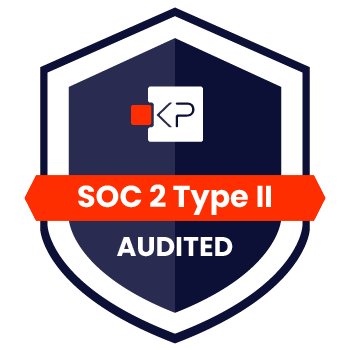 BEAR Technologies, an award-wining Managed Service Security Provider, today announced that it has completed its SOC 2 Type II audit without exceptions, performed by KirkpatrickPrice. Both the design and operational effectiveness of BEAR's controls were evaluated over the 15-month period between April 1, 2022, and March 31, 2023. This attestation provides evidence that BEAR Technologies has a strong commitment to security and to delivering high-quality services to its clients by demonstrating that they have the necessary internal controls and processes in place.
"Through rigorous assessment and continuous improvement, we consistently enhance our internal controls and processes, ensuring that our clients' sensitive data remain safeguarded in today's rapidly evolving threat landscape" said Yogi Yeager, President of BEAR Technologies, "Completing our third annual SOC 2 Type II audit highlights our dedication to the highest standards of security, confidentiality, and privacy for our valued clients."
A SOC 2 audit provides an independent, third-party validation that a service organization's information security practices meet industry standards stipulated by the AICPA. During the audit, a service organization's non-financial reporting controls as they relate to security, availability, processing integrity, confidentiality, and privacy of a system are tested. The SOC 2 report delivered by KirkpatrickPrice verifies the suitability of the design and operating effectiveness of BEAR Technologies controls to meet the standards for these criteria.
"The SOC 2 audit is based on the Trust Services Criteria," said Joseph Kirkpatrick, President of KirkpatrickPrice. "BEAR Technologies delivers trust-based services to their clients, and by communicating the results of this audit, their clients can be assured of their reliance on BEAR Technologies controls."
About BEAR Technologies
BEAR Technologies delivers smart solutions for the modern workforce. Established in 1993, BEAR has evolved into one of the most established Managed Service Providers in Texas. As a SOC 2 Type II audited partner, BEAR meets or exceeds standards regarding information security, so you know the proper controls are in place to keep your data safe. Headquartered in Plano, Texas, BEAR provides enterprise-level IT practices and solutions to businesses focused on growth and security.
About KirkpatrickPrice:
KirkpatrickPrice is the leader in cyber security and compliance audit reports. Our experienced auditors know audits are hard, so they take complicated audits such as SOC 1, SOC 2, PCI DSS, HIPAA, HITRUST, GDPR, and ISO 27001 and make them worth it. The firm has issued over 10,000 reports to over 1,200 clients worldwide, giving its clients trusted results and the assurance they deserve. Using its Online Audit Manager, the world's first compliance platform, KirkpatrickPrice partners its clients with an expert to guide them through the entire audit process, from audit readiness to final report. For more information, visit www.kirkpatrickprice.com, follow KirkpatrickPrice on LinkedIn, or subscribe to our YouTube channel.