Welcome to BEAR!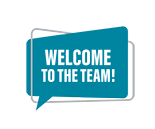 July 10, 2022
Derek Moy | Help Desk Team
Meet Derek Moy, our latest addition to the BEAR team! With a background in journalism and technical writing spanning ten years, Derek brings a unique blend of skills to the world of tech. Having transitioned over four years from journalism and technical writing, Derek is thrilled to be fully immersed in the helpdesk field at BEAR. Let's give him a warm welcome as he embarks on this exciting new chapter in his career!
December 15, 2022
Miles McCready | Security Administrator
This month, we are welcoming Miles McCready as the newest member our top-notch Security Team. Miles has been with BEAR since April of 2022, and we are so thankful that he continues to grow with us! While on our Tier 1 support team, Miles demonstrated a high degree of competency in Cybersecurity.
As Collin College President's List member, Miles participated in the Fifth Annual ISACA Competition, winning first place prior to graduating this past June with his degree in Cybersecurity.
December 1, 2021
Juan Iturriaga | Director of Managed Services
BEAR Technologies is proud to announce the appointment of Juan Iturriaga as Director of Managed Services.
Juan's career illustrates leadership acumen while deploying effective policies for IT projects and support. During his tenure at a St Luke's Health in Houston, Juan led the team that managed and supported over 8,000 computers for 10,500 health care professionals throughout Southeast Texas. This experience, by his own account, was one of his most challenging and most rewarding of his career.
Guided by tried-and-true principles, Juan brings ideas and experience from different industries and companies of all sizes. His in-depth customer satisfaction knowledge and his adeptness at providing top-quality support to end users has been honed over his impressive history of empowering his teams to be their best. Fluent in both English and Spanish, Juan's team development skills are nourished by his ongoing position as a Professor of Computer Science and a CompTIA educator.
Originally from Peru, Juan visited Texas in his early 20's with his girlfriend (now wife of 35 years). It was during this trip that both decided to make a life in Texas. Today, most of his family now reside in Texas except for his father (now 97) whom he calls every day. Inspired by his father's aviation career, Juan possesses a keen interest in aviation and space exploration. In his spare time, he enjoys reading about the of the US Civil War and its general history.
Juan joins a management team committed to delivering exceptional service to BEAR clients.
November 19, 2020
Victoria Brookes | Help Desk Team
Joining our growing support teams, Victoria Brookes brings a competitive nature and a focus on excellence. Originally from Milton Keynes, England, Victoria fit right into Texas by attending the University of North Texas, earning a degree Information Technology. Beginning her technology career serving the technology needs of UNT prior to joining BEAR, she now works diligently serving the support needs of our clients from our Help Desk. Famous for her World Cup appearance in Netball, Victoria is consistently inspired by the words of her athletic coach, "Be better than you were yesterday".
July 1, 2020
Kim Greer | Cyber Security Associate
Kim joins BEAR from a local cyber security company and is responsible for baseline monitoring and verifying compliance for our current clients. Equipped with cyber knowledge and customer service skills, Kim joins our growing Cyber Security Team. Known as a member of the National Technical Honor Society, Kim fits right in with her continuing education mindset as she completes her Bachelor's in Cyber Security as well as the Security+ Certification.
Promotions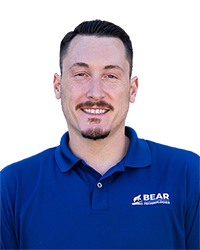 February 5, 2021
Ryan Schick | Vice President
BEAR Technologies is pleased to announce the promotion of Ryan Schick to Vice President. Ryan has been an invaluable member of our team for the last six years and has developed strong skills in hardware, software, and networking. Ryan has also demonstrated innovative skills, attention to detail and a deep commitment to his role. We hope you will join us in congratulating Ryan and wishing him the best in his new position.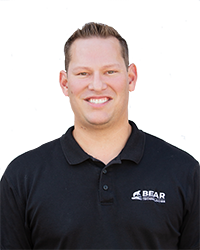 January 1, 2021
Mark Funk | Field Support
That team at BEAR is happy to announce that Mark Funk has been promoted from our Help Desk Team to our Network Operations Team. Mark started on April 1, 2019, as a member of our Help Desk with an excellent skillset of solving issues quickly and efficiently. While working with the variety of networks that the BEAR Team manages, Mark advanced his skills while meeting the expectations of our clients. With a desire to further his career with BEAR, Mark expressed interest in joining the Network Operations Team. We all wish you well in your new position.