Welcome to BEAR!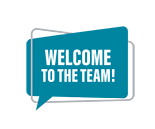 November 19, 2020
Victoria Brookes | Help Desk Team
Joining our growing support teams, Victoria Brookes brings a competitive nature and a focus on excellence. Originally from Milton Keynes, England, Victoria fit right into Texas by attending the University of North Texas, earning a degree Information Technology. Beginning her technology career serving the technology needs of UNT prior to joining BEAR, she now works diligently serving the support needs of our clients from our Help Desk. Famous for her World Cup appearance in Netball, Victoria is consistently inspired by the words of her athletic coach, "Be better than you were yesterday".
July 1, 2020
Kim Greer | Cyber Security Associate
Kim joins BEAR from a local cyber security company and is responsible for baseline monitoring and verifying compliance for our current clients. Equipped with cyber knowledge and customer service skills, Kim joins our growing Cyber Security Team. Known as a member of the National Technical Honor Society, Kim fits right in with her continuing education mindset as she completes her Bachelor's in Cyber Security as well as the Security+ Certification.
Caleb Stevens | Manager, Special Projects
We also welcome Caleb to our team from a high growth media agency where he was the Senior Manager of Infrastructure and Cloud Services. Caleb joins BEAR with a proven skill set of IT initiatives such as Azure, HyperV, and Microsoft 365. Known for his passion for delivering innovative strategies that improve productivity, Caleb is responsible for special projects and will be leading our client migration to Microsoft 365.